This topsy-turvy year has thrown even the best-laid plans out of control. Today, we want to help you and your task list stay on track with new sorting options.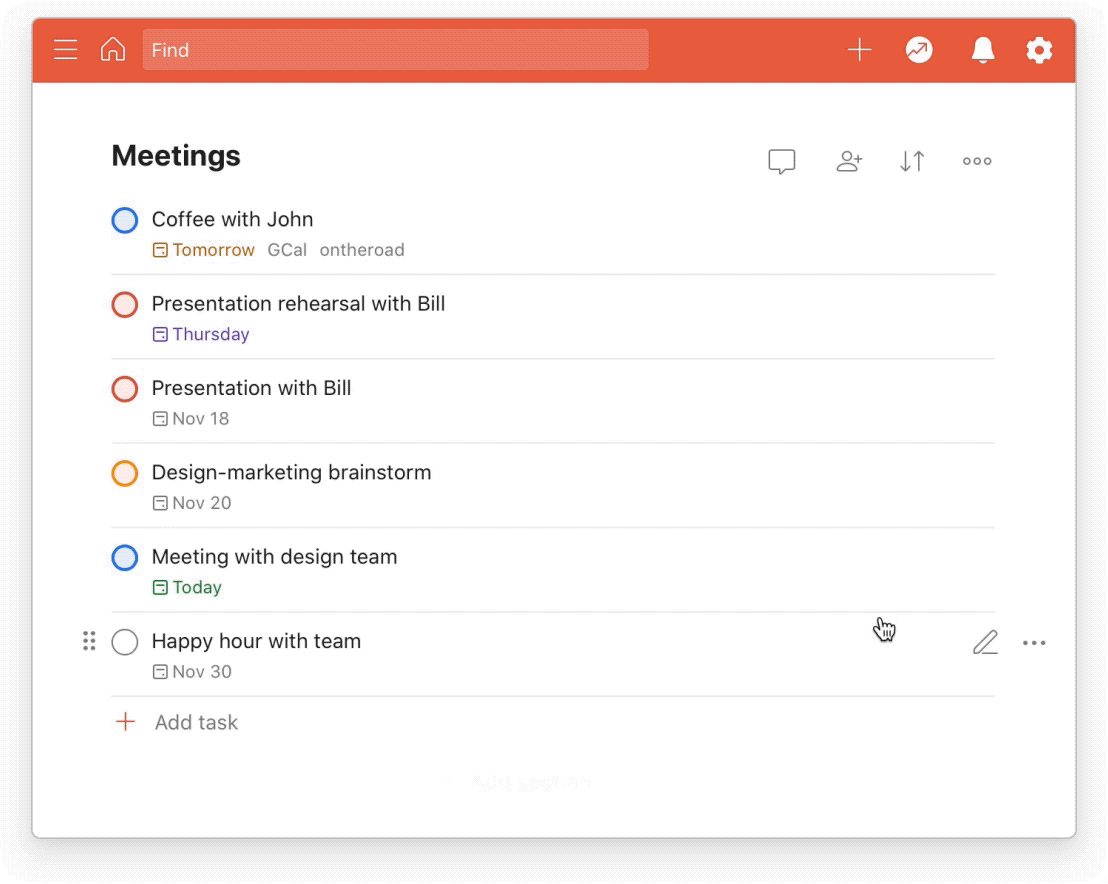 Whether it's a team project or shopping list, you can now see your task list in any order – just sort it by due date, name, priority, or assignee. And for even more fine-tuned control, use custom sort to group – and then subsequently sort – your tasks in even more ways.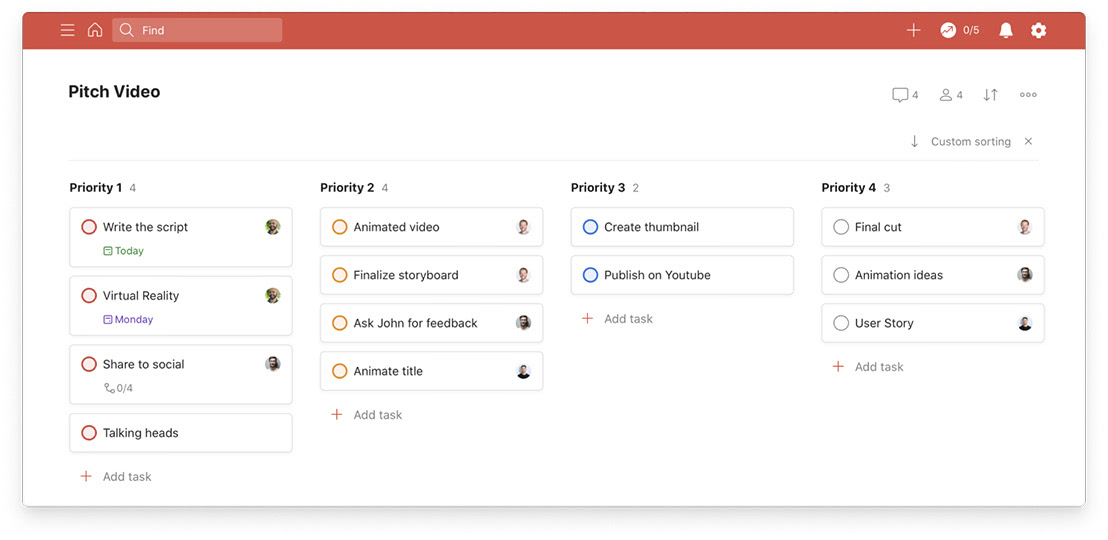 To give it a try on the web/desktop, press the new sort icon in the top right of any project, label, view (even the Today view!), or filter. On iOS or Android, press the three dots icon in the top right and then select Sort.
We hope this update helps you regain your focus on what matters. Learn more about sorting options and discover some handy examples by clicking the link above.
Our best,
The Todoist Team
P.S. This update will be rolling out to everyone over the next 24 hours. ⏳